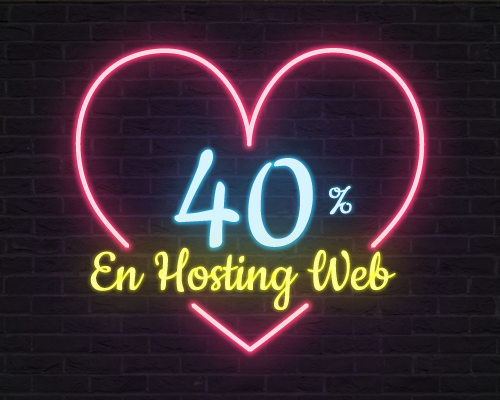 En PaginaMX tenemos los mejores descuentos para ti
¡Nos anticipamos al día del Amor y la Amistad con excelentes Promociones!
Hospedaje Web

+ dominio gratis
Contamos con los mejores planes de Hospedaje CPanel, obten hasta un 60% de descuento en nuestros planes anuales.
Antes $1.50 USD/mes
Ahora $0.92 USD/mes*
Ver Planes de Hospedaje Web
---
¿Por qué PaginaMX?
Somos una empresa comprometida con brindar los mejores servicios de tecnología y hospedaje del mercado.
Calidad
Contamos con excelentes servidores para brindar servicios de alta velocidad y calidad.
Experiencia
Somos una empresa experimentada con más de 10 años en el mercado.
Atención a Cliente
Estamos comprometidos con el cliente, por lo que nuestro servicio de soporte técnico estará para ayudarte.
---
cPanel features
cPanel brings to you the best hosting solution. Discover features it includes.
Security
Configure password-protected directories, IP address denials, SSL/TLS, and GnuPG key settings to restrict access.
Applications
Take advantage of third-party software for blogs, bulletin boards, guest books, eCommerce, and more to build a robust, dynamic site.
Files
Edit and back up files and folders while monitoring your website's disk space usage.
Databases
Store large amounts of data and limit access using MySQL and PostgreSQL databases.
PHP
PHP is the most popular scripting language among our customers, as applications like Joomla, WordPress, etc. are based on it.
FTP
Allows you to access your web site's files through a protocol called FTP. You will need a third party FTP program to access your files.
---
Secure and reliable hosting
cPanel hosting ® PHP, MySQL, Wordpress, Prestashop, Joomla, Drupal and more...
WordPress
With WordPress you can create quickly and easily a website for your company, a blog, an online store or a news website. Fully self-administration.
Joomla
Optimized hosting for Joomla. With Joomla you can create a website simply and fast. Joomla auto-installer with templates for free in Spanish.
PrestaShop
PrestaShop hosting in Spanish. Our servers are expressly configured to offer you PrestaShop, the famous e-commerce software. Get the virtual store you always dream online now.